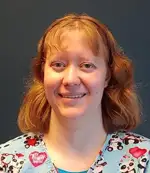 Fall is on the way! Days are getting shorter, leaves are changing colors, and school is starting. Here are a few safety tips to help enjoy this beautiful weather.
When temperatures start becoming colder, we start using our heating equipment again. Inspect and clean your heating system before turning it on. If you have a fireplace, have it cleaned and inspected before lighting it. Never leave a burning candle unattended. Use caution with space heaters and allow at least three feet of empty space around them. Never use your oven or stove to heat your home.
As kids go back to school, be aware of traffic changes including bicycles, school busses, teen drivers, and kids walking to school. It is important to slow down in school zones, near playgrounds, and in residential areas. Never pass a school bus with flashing red lights on.
Wildlife is also on the move in the fall. Be aware of them crossing the road. Wildlife is most active from dusk through dawn. Also, most wildlife travel in groups, so if you see one crossing the road, watch out for more to follow. In rural areas, harvest occurs in the fall, and large farming equipment will be on the roads. Be alert for slow moving vehicles and give them plenty of space to allow for better visibility for you and other drivers.
In the fall, leaves fall, and we start getting more rain. Both the leaves and the rain can make surfaces slippery, especially the colder it is. Sidewalk grates are often slippery in rain so be cautious walking on the street. Walk with your hands free in case you slip so you can catch yourself. If you are using a ladder to clean out gutters or trim trees, the rungs can be slippery as well. Examine the ladder before you use it and take one step at a time. Also, be sure to wear the appropriate footwear when climbing a ladder, shoes or boots are preferred. Make sure the ladder is on a flat surface before climbing and have someone hold it as you climb up or down to prevent it from slipping.
Be prepared for cold weather. The temperature can drop quickly when the sun goes down. Bring an extra jacket, a scarf, or a hat if you are going out for the night, especially if you are planning on being outdoors for any length of time. If going hiking, dress in layers, bring a windbreaker or waterproof shell, plenty of water, and never hike alone. The weather at the base of the mountain might be warm and sunny but that can change the higher you hike.
Wear reflective clothing if you are walking your dogs at night or riding your bike. Make sure you have an emergency kit in your vehicle. Use dimmed headlights in bad weather and try not to be on the road in really bad weather.
Let us all remember to be safe as the weather is changing and enjoy all the fun things there are to do in the fall.
Candice Hutchins is an RN at the Health West Pediatric Clinic. She has been a nurse for 19 years and loves working with kids. She enjoys reading, cross-stitching and being with her family.